Document Scanning Solutions for Industries
Make paper a thing of the past.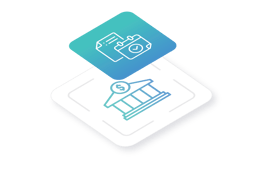 Financial Document Scanning
Sorting financial data for clients easily becomes a tedious job when working with paper documents. Help your customers more efficiently with a scanning solution for your financial business. When you partner with DocCapture, we will find you a scanning service to help you ditch paper and improve your financial records management system.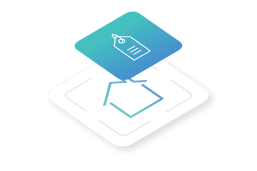 Mortgage Document Scanning
Real Estate is an on-the-go industry, and the last thing you need to worry about in your busy day is traveling back to the office to fill out paperwork with a client. Going paperless gives you the flexibility to securely share mortgage documents with your customers digitally. If you need a solution for mountains of mortgage paperwork, DocCapture can link you with a scanning service that solves your paper problem.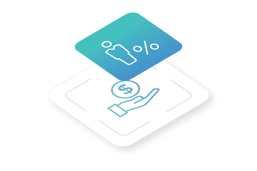 Loan Document Scanning
Loan applications and contracts take up a lot of space in any office providing financial services. Switching to a paperless system can give your business more room instead of wasting space on paper files. At DocCapture, we can partner you with a local scanning service that turns your paper documents into an easy-to-use document management system that eliminates the need for extra storage space.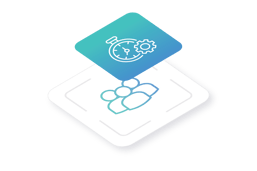 HR Document Scanning
Humans should be the core of Human Resources, not paperwork. Make your HR department more efficient and eliminate extra papers in the office by switching to a digital document management system. When you work with DocCapture, we find the right document scanning solution to help your HR department focus on the most valuable resource at your company—humans.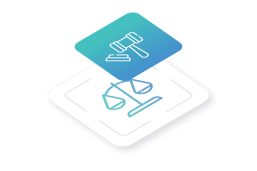 Legal Scanning Services
Does your law office have a stack of legal documents that reaches your ceiling? Case files, client contracts, and other legal documents occupy valuable storage space and are challenging to manage. Eliminate your need for extra storage and make information easier to locate by partnering with DocCapture. We find you a local scanning service that converts your paper documents into an easy-to-use digital document management system.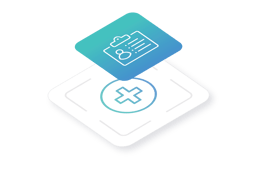 Medical Records Scanning
Spend more time focusing on your patients' health and less time on their charts with electronic medical records. Converting your health facility's documents from paper to digital increases efficiency and makes accessing patient data simple. DocCapture can help you make a paperless transition by partnering you with a local scanning service that converts your current patient data into digital files. That way, your staff can spend less time searching through paper documents and more time with their patients.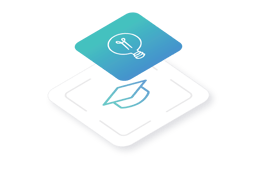 Student Records Scanning
Keeping student records organized can be a challenging process. Sorting enrollment documents, student financial data, and recording performance with a paper document system can quickly become an overwhelming task. Converting to a paperless record-keeping system at your educational institution makes the process easy. DocCapture pairs you with the right document scanning service to transform your paper filing system into an efficient digital document management solution.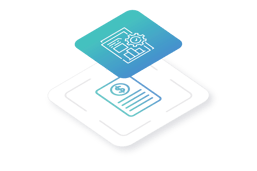 Accounts Payable Document Scanning
Keeping paper invoices and recording customer payments on physical receipts makes it easy to make mistakes. Switching to a paperless system keeps your accounts payable department running smoothly with easy-to-navigate digital document management systems. At DocCapture, we can help you with the digital conversion process by matching you with a local document scanning service that allows your accounts payable department to run better.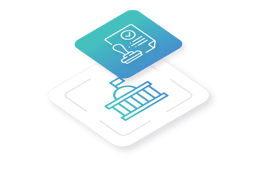 Government Document Scanning
Maintaining regulatory compliance and properly organizing government documents can be difficult to maintain properly. Converting your paper documents to digital files lifts the burden of paper from your shoulders and keeps your data sorted in a digital document management system. Working with DocCapture pairs you with local scanning services that make your life easier by transforming your physical documents into digital copies.
Looking to Scan Your Business Documents?
Get connected to the best document scanning company in your area. Contact us today!
Go paperless with industry-leading scanning solutions
Leave Paper Behind with Document Scanning Solutions
Working in your industry is challenging enough without worrying about where your paperwork goes after you fill it out. Switching to digital copies and paperless document management systems will free up space in your office, increase productivity, and make it easier to find the information you need. At DocCapture, we remove the hassle of finding the right document scanning service for your business by locating them for you.
Partnering with us makes it possible to be free of paper, once and for all. We pair you with local, industry-leading document conversion providers that take care of filing your paper documents for you. You no longer need to worry about paying for storage space, regulatory compliance, or sorting through countless papers until you find what you are looking for. Our network of scanning service partners ensures that your files are correctly handled and utilizes scanners with optical character recognition (OCR) to convert your files into easily-searchable digital files.
Here is how the document scanning process works:
You start by boxing your paper documents, large format drawings, legal/medical records, images, etc. for pickup.
Then your document scanning service picks up your boxes and safely transports them to a secure conversion facility.
Once the boxes arrive at the scanning facility, your provider scans and converts the paper documents into your desired file format.
The service then organizes the new digital files into the electronic management system of your choice.
After the files are scanned and converted, your scanning service either shreds, stores, or returns your physical copies in compliance with state and federal regulations.
Work with DocCapture to turn your physical documents into scanned files and see how your office can function better without paper. When you hire one of our network providers to go paperless, you gain more office space, a better records system, and the peace of mind that your documents are safe and secure.
Find out how we can make your life easier by converting your paper documents.