Document Scanning Services in Rhode Island
We make going paperless easy by connecting Providence, Cranston, and Warwick businesses with local scanning services.
Document Scanning Company in Rhode Island
At DocCapture, we understand that eliminating paper from your office can be a long and time-consuming process, and we want to make that process easier for businesses in Rhode Island. Our team of experts connects you with scanning professionals in your area that remove the burden of going paperless from your plate.

Making the switch to digital documents increases your office's productivity, improves file security, and removes the cost of maintaining on-site paper filing systems. Our network of scanning providers offers the following services for companies in the Rhode Island area.

Every DocCapture partnered scanning provider is thoroughly vetted to ensure that your security needs are met and gives you peace of mind that your sensitive information is appropriately handled.
Learn more and next steps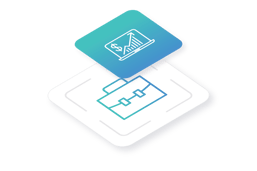 Business Document Scanning in RI
A constant stream of incoming documents creates organizational difficulties for any office or business. Mail, office memos, and important documents can make even the most organized workspaces a bit chaotic in no time.

Working with a business document management service transforms your mountain of paperwork into an instantly accessible digital document management system. Your service provider makes document conversion simple by handling the entire scanning process for you — from document pickup to digital transfer to physical storage.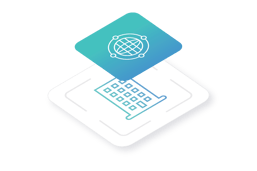 Enterprise Document Scanning in RI
Keeping a business with multiple locations on the same page is a demanding task, and relying on paper-based documents only increases the difficulty of keeping everyone in the loop. You can eliminate the need for multiple copies, storage space for paper documents, and the cost to mail copies between offices by switching to paperless records.

Working with an enterprise-level scanning service makes document processing easy and keeps every branch of your company on the same page. Your service provider will securely handle your documents and upload them into a digital document management system to give your enterprise easy access to important documents.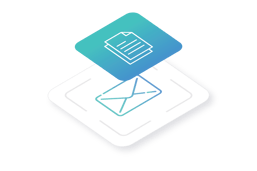 Digital Mailroom / Mail Scanning in RI
The mailroom sees more paper than any other department in an organization, and relying on a physical mailroom can cause significant issues. Manually delivering mail can cause delays from misdelivered and lost documents. To prevent this, you should switch to digital mailroom solutions.

Digital mailroom providers turn your current mail situation into a streamlined and easily accessible process. Instead of distributing the physical mail throughout your organization, virtual mailroom services gather your physical mail from your offices and P.O. boxes. Then they convert the physical copies into digital versions and distribute them to virtual inboxes. This process is more efficient and makes it easier to distribute important mail documents throughout the company.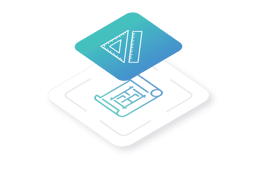 Large Format Scanning Services in RI
If you work in industries that deal with large format documents like manufacturing, construction, engineering, architecture, and local government, you understand the challenges of paper. Full-scale blueprints and technical drawings handled by multiple people on a job site are easily damaged due to prolonged use.

Professional scanning services can protect these vital documents from damage by converting them into digital copies. Never worry about accidentally tearing or exposing your physical copies to liquid again with virtual versions. Scanning services also provide storage space for your oversized documents to preserve the quality of your master copy.
Looking to Scan Your Business Documents?
Get connected to the best document scanning company in your area. Contact us today!
Improve Your Business By Going Paperless
Converting your organization to paperless systems will save you time, money, and space in your offices. Digital copies and management systems are easily searchable and instantly accessible, which can't be said about banks of filing cabinets, overcrowded mailrooms, and inefficient physical documents. Do your company a favor, and get rid of the headache caused by paper.

Choose to partner with DocCapture today, so we can connect you with a reputable scanning service in Rhode Island. We understand that your time is valuable, and that's why we've made the quote process incredibly straightforward. Simply fill out our "Get a Quote" form, and we will pair you with a scanning provider in your area!