Professional Scanning Services
Turn paper documents into digital electronic files that are instantly accessible from virtually any device.
Simplify Your Office by Eliminating Paper
The landscape is becoming more competitive every day, no matter your business. And running that business involves a constant stream of contracts, mail, invoices, orders, receipts, and other paper documents.
Look around your office, and you'll see piles of documents, file cabinets full of paper, and boxes stacked ceiling-high with old records you're obligated to keep. You have an organizational system, but things get misfiled, lost, or accidentally destroyed. That important paperwork you need for your accountant? Who knows where that is?
Then there's the loss of productivity as your staff hunts for the documents they need. And studies show that most of them won't find it when they really need it.
There's a simple, efficient solution…Document Scanning Services
By taking advantage of document imaging that turns your paper documents into digital images, your staff becomes more efficient, and your documents are instantly accessible. Need that contract now? No more rifling through file cabinets or inboxes–you can search for and find what you need in seconds.
Business document scanning services easily take your current office into the digital age. Instead of searching through piles of paper to find information, you simply log into your digital document management system and perform an easy search through your library of files that have been organized for simple access.
Imagine having every receipt you need for tax deductions at your fingertips. And when a client has a question about a past transaction, the information you need is just a mouse click or tap away.
If you want to simplify your office by converting to a paperless system, fill out the form to get a quote today!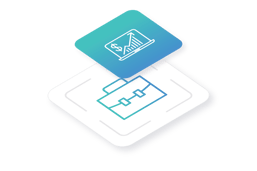 Securely Access Documents from Anywhere
It's a Friday evening, and checking your email, you see one with a question about a contract from an angry customer. With your current setup, you fret about it all weekend, maybe even losing sleep, before you can get into the office on Monday to review the paperwork.
With digital files, those sorts of problems can be solved immediately. From your home computer, phone, or tablet, that contract is instantly accessible. Customers today, whether your business deals directly with consumers or business-to-business, or both, demand fast, efficient customer service. Or they will take their business elsewhere, to that competitor that has already commissioned a document scanning project.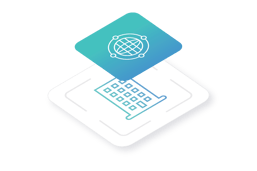 DocCapture Helps You Create the Efficient Office of Your Dreams
It's time to let go of that nightmare created by paper. At DocCapture, we match you with the perfect local document scanning business to save you money, time, and client relationships. All of our partners use scanners with optical character recognition (OCR) to turn your physical business documents—including receipts, invoices, oversized documents such as architectural drawings, and images—into searchable digital files.
Then all your files are loaded into an easy-to-use document management system that makes searching your entire business document library simple and allows those with the proper credentials to securely access what they need.
Ready to Make Your Office Run Like a Well-Oiled Machine?
We'll connect you with the best document scanning company around.
How the Document Scanning Process Works
Turning paper documents into digital files is an easy way to increase the efficiency of your business, no matter what your business is. You'll be able to get rid of that expensive storage unit and those banks of file cabinets. With all the time your staff saves, you'll even be able to hire more efficiently.

Instantly accessible electronic files from virtually any device mean your staff can spend time on what really counts: helping you grow your business and make it more profitable. Instead of trying to find that business lunch receipt from six months ago, they can ensure your customers are happy and encourage repeat business.
Document scanning services turn your paper documents into digital files in the format you choose, such as Word or PDF. You probably have a high volume of paper in those file cabinets and cardboard boxes. Scanning these yourself could take months or even years. Our document imaging specialists take the scanning work off your plate to produce legible digital images through OCR.
Here's how it works:
Identify the paper documents you want to be scanned–invoices, receipts, medical records, or any other business document–and package them in boxes.
The scanning service picks up your boxes and transports them to a secure facility for document imaging.
The provider scans your paper files with an OCR scanner which converts your document into the file format of your choice.
Then, the new digital copies of your paper documents are sorted into the electronic document management system of your choice—this system is what makes your records easy to access.
After your files are scanned and converted, your scanning service either shreds, stores, or returns your physical copies in compliance with state and federal regulations.
With document scanning services, you don't have to worry about filing documents in the correct location or storing them for the required period of time because the document scanning service complies with state and federal regulations, including HIPAA. It removes the stress of file maintenance and lets you and your staff concentrate on what leads to business success–your customers.
Why Your Business Needs DocCapture
At DocCapture, we know you've worked hard to build your business, and your time is best spent pursuing ongoing growth and success. You don't want to add to staff inefficiency by having them spend weeks looking for the best document scanning services in your area.

DocCapture creates business efficiency instantly by connecting your business with the best document imaging services in your area. Our network of scanning services providers is equipped with the latest technology for high volume scanning, which means you get fast turnaround from a secure facility to reduce file storage costs, and staff time and emerge triumphant from those mountains of paper.
Contact DocCapture today and wake up tomorrow to a streamlined business. Learn more about how we can help you – get your free quote now.